2 Smart Home Devices to Get Started With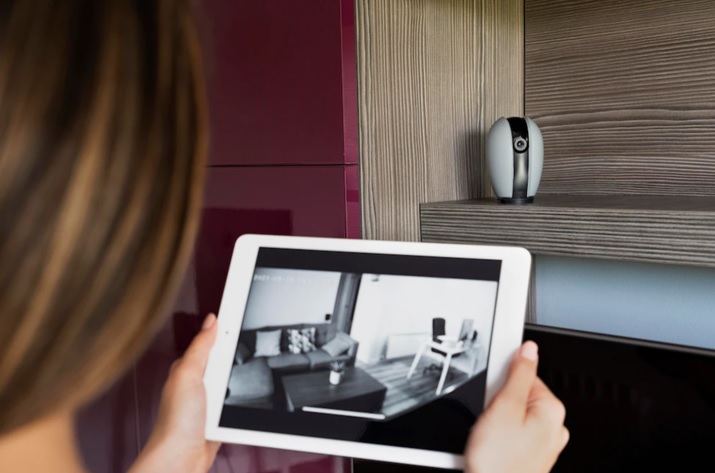 As the world moves towards a more technologically advanced age, smart home devices are no longer a thing of the imagination. Products such as smart bulbs that light up with voice recognition or when you enter a room, are finally here. Voice assistants that can sync with other devices, and essentially carry out your every command and even smart smoke detectors and cameras are also available.
If you're looking into entering the smart home world, or just browsing through new products that might interest you, here is an overview of two such products from a huge variety of options available at your disposal.
Smart Cameras
Smart cameras are one of the most popular smart home devices on the market – also being one of the most widely bought devices in general for surveillance and security purposes. The best option when it comes to smart cameras is the Google Nest Cam. The Nest Camera has both an indoor and outdoor version, and offers a battery operated and a wired version, which satisfies all kinds of customer needs.
Smart cameras in comparison to traditional versions are more efficient and reliable as they can promptly send alerts directly to your smartphones, and provides the added functionality of keeping users in the loop every hour of the day.
The Nest Camera has a sleek and modern design that adds to the aesthetic of your home as well as provide you with round the clock security as with all smart cameras. Since the Nest Cam has an IP5 rating, you won't have to worry about it when it's raining since the device is weather resistant. Additionally, the camera provides users with 1080p HD quality video so that nothing goes missing from the watchful eye of the camera, and with night vision that lets it record video during the night time – along with a 130 degree field vision which is what makes it the best option on the market. If these features aren't enough, it also has a 6x digital zoom and even records audio!
Most smart cameras just like the Nest Cam have an artificial intelligence feature that allows the device to easily detect and differentiate between vehicles, people and animals. With the Nest Cam, however, there is a unique feature that is known as 'Familiar Faces.' With familiar faces, the camera uses facial recognition to identify people that it sees around the vicinity including those that have been added to your device's collection. Users are thus notified when a familiar face has been detected.
With the Nest Camera, users can also purchase a floodlight separately that can be synced with the camera's motion sensors, and then configured to light up when it detects any movement. This feature adds to the safety and protection, provided with the Nest Camera. Smart lighting isn't restricted to color-changing bulbs, rather smart lighting comes with floodlights, light strips lamps, and more, which brings us to our second smart home device.
Smart Lights
Smart lights are a product that we could only imagine having at our homes once upon a time; lights that turn on and off through a remote control or a voice command – how great would that have been? But guess what, smart lights are here, and for domestic use too!
Smart lights are a general category. LED strip lights, smart bulbs and flood lights are examples of the products that are available under this category. Something that home owners should know, is that certain electronic devices and appliances utilize a lot of wiring. One of these wiring is known as a neutral wire or a return path electrical circuit. So when it comes to the home lighting, customers can be smart and choose smart bulbs that basically do not use these neutral wires.
Smart lights can be easily controlled through voice commands and synced with your voice assistant with considerable ease, as well as allow remote access through your smartphone and tablets too. Which means, no matter where you are in your house you can easily switch your lights on and off, as well as when you are away from home! Hence, these smart lights aren't just efficient, easy to control and use, they also help you in save on electricity bills as well. All these benefits in just one device, which is what justifies the price point for those that think smart lights are expensive.
Conclusion
One of the reasons that smart devices are easy to use and efficient, is because they can be synced with almost every other smart devices – smart speakers, smartphones and Hubs. But for someone starting off as a new smart home owner, the above-mentioned devices would be your best bet to get your feet wet in the smart home game.
You can also check out a lot of other smart home devices on FirstEnergy Home's website www.firstenergyhome.com. Head on over today and browse through their smart home catalogue, you'll surely find something that would fit into your home!